How Pro Sports Teams Have Become Big Players In

Commercial Real Estate
The Chicago Bears and Arlington International Racecourse
Here in Chicago, the NFL's Chicago Bears have dominated local sports headlines for the past 18 months, not so much because of what they've been doing on the field, but because of what they've been doing off it.
Back in June of 2021, news broke that the team had submitted a bid to purchase the 326-acre former site of the Arlington International Racecourse1, a storied horse racing venue located in Arlington Heights, IL, an idyllic suburb about 35 miles northwest of Chicago. The venerable track has hosted horse racing almost continuously since it opened in 1927 and for many years was home to the famed Arlington Million2, the first thoroughbred race to offer a million-dollar purse.
The Arlington International Racecourse's Long, Famed Legacy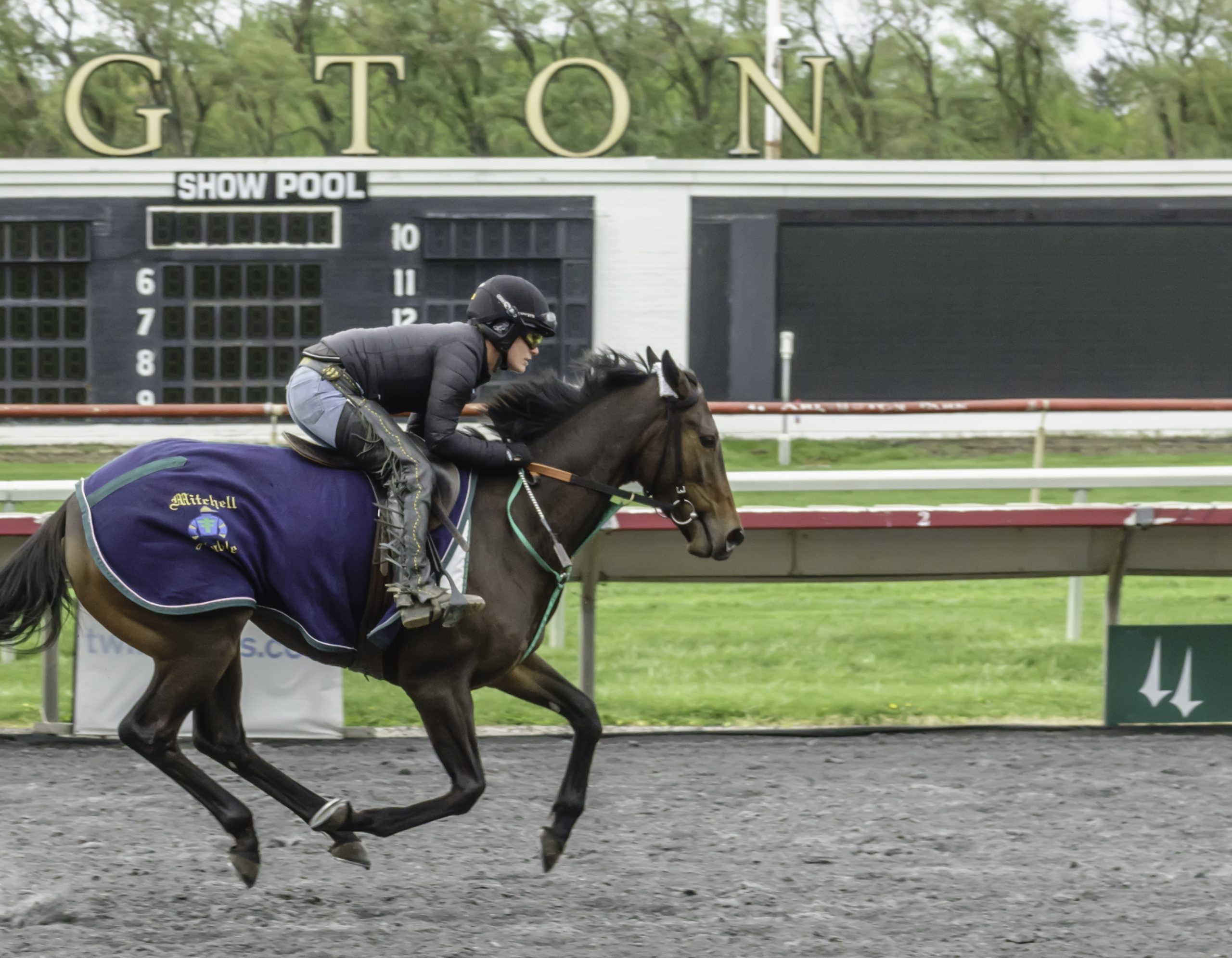 Arlington International Racecourse has been owned and operated by various individuals and corporations over its 96-year existence, most famously from 1983 through 2000 by an investment group led Richard L. Duchossois, a high-profile fixture on the local horse racing scene.
For the past 23 years, the track has been owned and operated by Churchill Downs Incorporated, the horse racing and gaming giant that also owns and operates the fabled Churchill Downs racetrack in Lexington, Kentucky3, site of what is arguably horse racing's biggest and most star-studded event, the Kentucky Derby.
In February 2021, Churchill Downs announced it would be ceasing operations at the Arlington Park track after the 2021 racing season4, citing escalating costs, dwindling revenue and the company's strategic shift to more profitable casino-based gambling, and that it would be selling the entire grounds, including the main and warm up tracks, 35,000 seat grandstand, paddock area, stables and surrounding parking lots.
Plans For A New Mixed-Use Stadium District
A closed bid process ensued, and the Bears emerged the winner after submitting a high bid of $197.2 million5. It seemed clear the Bears intended to build a new stadium on the property and, as many expected, the team announced a short while later that it was exploring the possibility of constructing not only a brand new, state of the art enclosed stadium on the site, but a surrounding mixed-used district as well.
Even though the announcement was not completely unexpected, the confirmation sent shockwaves through the local sports community. Since 19216, the Bears had called the City of Chicago home, and the team's identity had come to mirror the hard-working, broad-shouldered city with blue collar roots located on the scenic, wind-whipped shores of Lake Michigan.
The Bears were just as synonymous with Soldier Field, the open-air lakefront stadium where the team has played most of its home games since 1971, after moving from Wrigley Field, the hallowed home of MLB's Chicago Cubs on the north side of the city7. Between 2002 and 2003, the aging 98-year-old stadium, which is a memorial to fallen US soldiers and owned by the Chicago Park District8, underwent extensive renovations and the Bears signed a lease to play in the new, decidedly more modern looking and aesthetically controversial version of Soldier Field stadium through 20339.
The Rise of Stadium Anchored Mixed-Use Development
To many local sports fans, the idea that the Chicago Bears would bolt the city and Soldier Field for the leafy suburbs and a brand-new stadium was unfathomable. But for anyone who had been paying close attention to the business side of sports and the dramatic shifts in stadium design, development and financing that have been occurring over the last decade or so, the Bears' intentions couldn't have come as much of a surprise10.
The Bears' nascent plans for the former Arlington International Racecourse site reflect several growing trends in the business of professional sports and an increasing convergence between the worlds of pro sports and commercial real estate:
A boom in new stadium construction and the renovation of older stadiums in the US that began in the late 1990s and continues today
Growing resistance by taxpayers and elected officials to using public funds to build and renovate sports stadiums
An enthusiastic embrace of stadium anchored mixed-use development— building a mixed-use district around or adjacent to a new sports stadium or arena. The stadium or arena serves as the centerpiece or anchor of the district and as a catalyst for new development.
Professional sports franchises playing a greater role in planning and developing not only the stadium, but the surrounding mixed-use real estate
Professional sports franchises owning or co-owning the commercial real estate surrounding stadiums and arenas
Commercial real estate firms becoming more involved in the planning, development, financing and operation of both sports stadiums and the surrounding commercial properties
These trends are converging and happening in all sports, at all levels—both major and minor league—and in all markets across the country, from gateway cities to small towns.
With professional sports having such a weighty impact on commercial real estate now and vice-versa, we decided to peel back the layers and take an in-depth look at the concept of stadium anchored mixed-use development, as well as the underlying trends that have quickly made sports anchored development the standard revenue and financing model for pro sports franchises at all levels, as well as a sweeping force that is shaping the neighborhoods, cities and even states where the stadiums and arenas are located.
---
Up Next: The Big Business of Professional Sports and The Stadium Building Boom
In Part 2 in our series on stadium anchored mixed-used development, we'll examine the massive $179 billion global spectator sports industry11 and the on-going boom in new stadium construction and stadium renovations the growth of professional sports has fueled.
Meanwhile, in case you're involved in or have an interest in sports anchored commercial real estate, Realogic offers several services and solutions that can help professional sports teams and commercial real estate developers knock their stadium anchored projects out of the park:
Our off-the-shelf Excel development models have been tested and refined over the course of 30 years and thousands of successful and profitable commercial real estate projects and can be used to accurately model even the biggest and most complex mixed-use projects. Using Realogic's accurate, proven models instead of taking on the formidable task of building your own will save you time and money, eliminate the trial and error and give you greater confidence in your numbers.
Or, if you'd prefer, we can do the financial modeling for you. Realogic's skilled, experienced consulting team has modeled thousands of commercial real estate projects of all types and complexity over the past 30 years, including ground-up development and mixed-use properties. We work quickly and accurately and can work in your choice of modeling platforms. Another big benefit: our transparent financial models feature exposed formulas so you can see exactly how numbers were calculated and make modifications and adjustments as you see fit.

Finally, if your sports-anchored project is located in a Qualified Opportunity Zone, as many are, we have extensive experience working with QOZs and QOFs. We know how to deftly navigate the ins and outs of Opportunity Zones and offer a variety of expert services and solutions to help you maximize the return on your Opportunity Zone investments.
---
About The Author
Terry Banike is Vice President of Marketing for Realogic. Over the course of his career, he has worked in marketing, communications, journalism and public relations, and has written news stories and features for newspapers, trade publications, newsletters and blogs. A rabid reader of anything and everything on commercial real estate, Terry closely follows commercial real estate news and trends and frequently posts about real estate on the Realogic Blog. He can be reached at tbanike@realogicinc.com.
1 – Nbcchicago.com; Timeline: The Bears' Pursuit of a New Arlington Heights Stadium, and Chicago's Efforts to Keep the Team
2,3 – Arlingtonpark.com; History of Arlington International Racecourse
4 – Casino.org; Historic Arlington Park's Racing Days Numbered as Churchill Downs Plans to Sell Illinois Track; February 23, 2021
5 – espn.com; Chicago Bears move closer to leaving Soldier Field, sign purchase agreement for Arlington Park property; September 29, 2021
6,7 – profootballhof.com/teams/Chicago-bears/team-history/
8 – isfauthority.com/facilities/history-of-soldier-field/
9 – profootballtalk.nbcsports.com; Report: Bears can affordably break their Soldier Field lease in 2026; July 2, 2021
10 – Sportico; Teams Become Landlords Amid Sports-Centered Real Estate Boom; July 16, 2021
11 – thebusinessresearchcompany.com/report/spectator-sports-market-report