Unlock the Power of Your Lease Data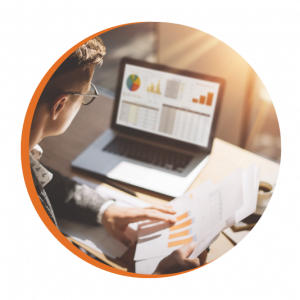 Commercial real estate leases hold a wealth of valuable, insightful data that, when unleashed, can completely transform an organization and help it operate more efficiently and profitably. The key to unlocking this power is strong and effective lease administration, a valuable and specialized set of skills and services Realogic has provided for 30 years.
Our Flexible Approach
Realogic lets you pick and choose the specific lease administration services you need. We can help with a single aspect of your lease administration program or manage the entire process. We're happy to administer leases for a single building, your entire portfolio or a sub-portfolio. Our lease administration services are completely scalable, so you can easily expand the square footage managed or add new services as your real estate portfolio grows or your lease administration needs change.
The Right Data For Your Teams
We recognize that when it comes to lease data, different departments have different needs. That's why at Realogic, we're expert at finding, extracting and delivering the right data to the right teams, whether it's accounting, leasing, property management, asset management or legal. We understand front and back-end operations, know what internal data is available and how real estate organizations can use it to run smoother, smarter and more efficiently.
Our Skilled, Experienced Team
Realogic's skilled, dependable lease administration team has decades of combined experience in commercial real estate. Many of our team members have worked as property, portfolio or asset managers, or as real estate attorneys, and are experts in leases and commercial real estate documents, as well as real estate front and back-office operations. Regardless of their individual backgrounds, each member of our professional, trustworthy lease administration team works speedily and efficiently and is vigilant about critical dates and other important actionable items that impact revenue and costs.
The Latest and Best Technology
Our preferred software for lease administration and abstraction is rAbstract, an advanced, sophisticated platform that Realogic designed, built and maintains. But we're equally adept with the most popular commercial real estate accounting software programs, including Yardi, MRI and JDE, and will work with whichever software you prefer or is standard in your organization.