At the end of the day, what truly makes Realogic a top commercial real estate consulting firm is our people. Smart. Dedicated. Skilled. Experienced. We're incredibly fortunate to have so many talented, high-quality individuals on our team. And, as we celebrate our 30th anniversary and continue our remarkable growth, we will no doubt be looking to add more top performers, in senior, intermediate and entry-level positions.
---
Stable, Well-Established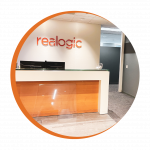 To attract and retain the best, we offer an environment and work experience that enables our team members to thrive, both personally and professionally. Realogic is a strong, stable, well-established company that has been in business for over 30 years now. Our clients include many of commercial real estate's leading owners, brokers, investors, lenders and REITS, but also many smaller companies and individuals, all of whom we value equally.
Convenient Downtown Offices
Our downtown Chicago office is just steps away from the L, CTA bus stops and both downtown Metra stations. We're a stone's throw from coffee shops, restaurants, bars, drug and convenience stores and the Chicago Riverwalk and Theater District.
---
Benefits
Our highly competitive benefits package matches up well with anyone's and includes:
Generous PTO policy, to encourage work-life balance
Medical, Dental, Vision, Long-Term Disability and Life Insurance
401K with employer match
Several annual company outings; work hard, play hard
Casual office dress policy
On-site fitness center; company covers a portion of the fees
---
Company Culture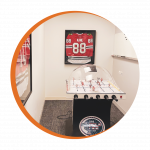 When we're in the midst of a major project with a tight deadline, the mood in our office is focused, serious and all-business. But, if you happened to walk through when our teams are taking a well-deserved break, or during one of our company-sponsored breakfasts, lunches or after-hours, or stopped by one of our company outings, you'd see a totally different side of Realogic. Warm. Fun. Welcoming. Casual. Our serious side has helped Realogic become and remain a best-in-class commercial real estate consulting firm and thought-leader, while our more fun, casual side helps us attract and retain the industry's best talent.
---
Diversity and Inclusion
We believe that having diverse voices on our team, and actively seeking everyone's ideas, perspectives and opinions, improves the quality of our work and our workplace, as well as our clients' experience. It's vital to us that every one of our employees feels welcome, comfortable and supported at Realogic, and we take great steps to sustain an inclusive environment.
---
Work-Life Balance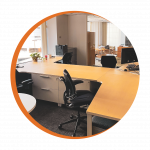 Helping our team members maintain a healthy work-life balance is a priority at Realogic. We believe that employees can and should live healthy, balanced lives, and that living a balanced lifestyle fosters creativity and innovation and helps employees be happier and more fulfilled. We offer generous PTO benefits and encourage our employees to take full advantage. We encourage our team members to exercise and stay fit by covering a portion of their membership fees for our in-building fitness center.
---
Current Job Openings
We do not have any openings at the moment. Please check back here regularly as our staffing needs are bound to change as our company continues to grow.