Realogic's team consists of commercial real estate experts with vast experience with commercial property acquisitions, dispositions, underwriting, valuation, due-diligence, property management, accounting and lease administration.
From evaluating the property level cash flow assumptions on a portfolio of office buildings to assessing weakness in a retail property by reviewing all of the leases, Realogic can contribute to your firm's strategic planning and analysis processes.
DCF Modeling
Realogic has extensive levels of experience and expertise modeling all types of commercial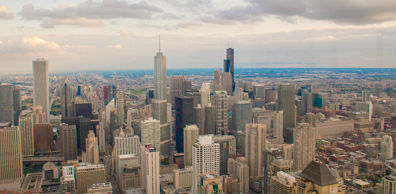 properties, using a variety of software tools. Our analysts and managers are experts in the use of these software tools and have extensive real estate backgrounds to assist in the modeling/valuation process.
Services include DCF model creation, conversion, updates & audits as well as electronic creation of models utilizing data from other systems.
Custom Excel® Modeling
Realogic provides custom Excel® modeling and analysis services to lending institutions, development entities and owners/investors. Our models, built using advanced Excel® and visual basic commands, are based on client requirements and are user-friendly, comprehensive and scalable for any size project, facilitating critical asset and portfolio management decisions.
Realogic can provide USPAP compliant valuations and discounted cash flow models for all major product types in order to assist with fair value reporting, investor reporting and strategic decision making.
We work with you to customize the specific format that is presented to principals, investors or other stakeholders.
Instead of the painstaking task of updating your valuation-DCF on an annual or semi-annual basis, Realogic's valuation software experts can keep your models up to date at all times "real-time."
Allow Realogic's team of experts to keep your financial projections and valuations current by tracking down and entering all
new leases
lease amendments
early terminations
capital budgets
budgets and reforecasts

MLA

updates and projections
In addition to adding new asset financials, your Realogic representatives can provide Lease analysis, specific scenarios, or provide models to lenders and brokers upon request.
Whether you have two properties or 1,000,
Realogic can create Excel, ARGUS® Valuation-DCF, ARGUS Asset Management (Dyna) models that allow you to perform sensitivies and evaluate performance.
Our Realogic Tools product (pictured here) is another tool in Realogic's arsenal that allows the automatic export your portfolio's ARGUS data into an easily-digestible valuation and reporting package.
Realogic has extensive experience and expertise modeling all types of commercial properties using industry standard applications. Additionally, we provide custom Excel® modeling and analysis services, producing models that are user friendly, comprehensive and scalable for any size project.