Realogic's team has the financial and operational expertise to conduct in-depth acquisition, financing and disposition due diligence analysis and review. Realogic works with some of the largest real estate owners, banks, funds and REITs, providing due diligence services throughout the transaction cycle.
---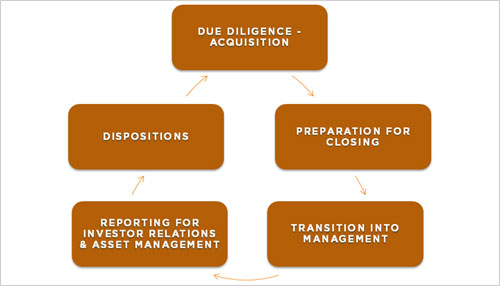 Realogic uses an extensive checklist developed over decades of experience in property due diligence.
The process begins with a request list supplied to the Seller / Lender. The client then reviews the checklist and identifies the tasks required to meet their property due diligence needs.
The Realogic approach combines on-site presence with remote staffing from our Chicago and suburban Los Angeles offices.
Financial due diligence services may include, but are not limited to, the following categories:
Financial (Historical Comparison, YTD Review, Budget, GL Review)
Billing (Rent Roll Audit, Billing Statements, Recovery Audit, Accounts Receivable, Percentage Rent)
Operations (Service Contracts, Licenses and Permits, Union Contracts, Management Agreements, Ground Leases / Air rights, Insurance, Parking, Security, Accounts Payable, Work Orders, Utilities, Personal Property, Certificates of Occupancy)
Real Estate Taxes ( Historical, Future Projections, Appeals, Special Assessment)
Leases (Abstracts, Options and Encumbrances, Historical Occupancy, Walk Through, Tenant Improvements, Leasing Commissions, Parking Requirements, Tenant Correspondence, Credit Reviews)
Financial Projections (Argus Audit®, Argus® Updates)
Physical (property conditions report review, new third party reports and coordination of site visits)
Environmental (environmental report review, new third party reports and coordination of site visits)
Mortgages (existing loan documents review and abstraction)
Legal (estoppel certificate and contract exhibit preparation)
---
---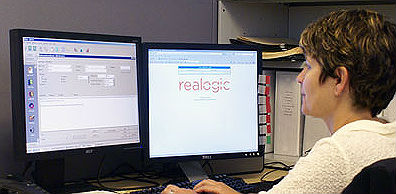 Realogic has abstracted leases for some of the largest real estate transactions in history since first offering lease abstraction services for due diligence over 15 years ago. Whether abstracts are required for a single building or an entire portfolio, Realogic's lease abstraction can be scaled to meet your needs.
Abstraction using client solution
The Realogic team has the expertise to abstract leases into virtually any desired format, including direct input into accounting software or Microsoft Excel®/Word®.
Upon closing, building and lease data can be entered into your accounting software– including MRI®, CTI®, JDE® and Yardi®– for immediate tenant billing without the needless re-keying of data.
---
---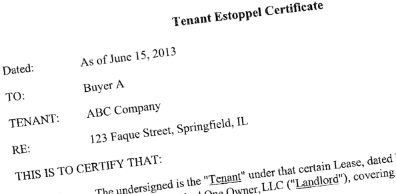 Realogic prepares estoppel certificates for clients and reviews seller estoppels prior to delivery to the Tenant.
Realogic can also assist with preparing exhibits in Purchase & Sale Agreements. We have extensive experience building all types of exhibits, including:
List of Documents
Security Deposits
List of Service Agreements
Outstanding Tenant Costs
List of Personal Property
Realogic can also review the Purchase & Sale Agreement and summarize any potential language issues discovered during Due Diligence, such as Prorations and Leasing Cost Liabilities.
---
---
Realogic offers assistance in the actual closing of properties and loans.
Transaction specialists prepare the closing statement and calculate all the prorations and closing costs according to the Purchase & Sale document.
All backup is reviewed by Realogic and the information is delivered to the buyer, seller, lender, attorneys and title company.  All wiring information and the flow of funds are coordinated between the parties and the title company.
Any exhibit changes are updated and delivered to the attorneys, i.e. new lease documents.
Due Diligence-Post Closing
Realogic will transfer the due diligence work to the properties, as well as verify any discrepancies noted.
---
---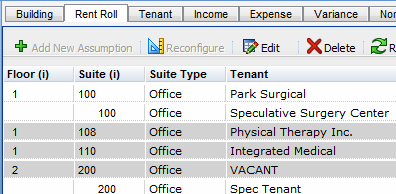 A vital step in the evaluation process during Due Diligence includes comparing abstract data against the facts held within a Rent Roll.
Monthly recurring charges
Annual CAM, OPEX and Real Estate Taxes
TI repayments