Financial Modeling                                           
DCF Modeling
Realogic has experience modeling all types of commercial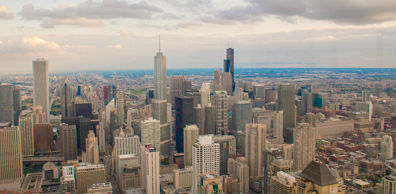 properties, including office, retail, commercial, multi-family and industrial buildings. We're also masters in CRE valuation-DCF software applications. Together, our software and commercial real estate expertise make us well-suited to take on even the most complex and difficult DCF modeling or valuation assignment. Our comprehensive set of DCF modeling services include model creation, conversion, updates and audits, as well as creating models utilizing data from external systems.
Standardized Excel® Models
Realogic offers a broad array of proprietary Excel® models to power transactions in every stage of the CRE lifecycle, from property development through disposition, and for creating detailed, precise debt and equity waterfall models. We offer models created specifically for each class of CRE assets, including office, retail, industrial and several multifamily scenarios, as well as add-on modules for specialty properties, including data centers, hotels and parking facilities. Realogic can also provide standardized models to assist with valuation and asset management and for creating and managing CRE funds.
Created by a team of veteran CRE professionals with extensive experience modeling all types of buildings, our proprietary models feature advanced, proven formulas that generate extremely accurate results and make sensitizing even the most complex assumptions and critical variables easy. Dozens of leading CRE companies have relied upon our standardized Excel® models.
Custom Excel® Modeling
Realogic provides custom Excel® modeling and analysis services for CRE lenders, developers, owners and investors. Our customized models incorporate advanced Excel® tools and visual basic commands and are built to our clients' specifications. Realogic's customized Excel® models are comprehensive, user-friendly and scalable for any size project to facilitate critical asset and portfolio management decisions.
Our custom Excel® models can support a wide range of projects, including acquisition and development, equity waterfall and debt modeling at a fund or corporate level, while offering superior cash and asset management functionality. We can build a completely custom model for you from the ground up.  Or, to save time and lower costs, we can start with one of our standard Excel models and customize it with the specific features and functionality you want.  Realogic can also provide customized reporting and analytics.
Contact Us